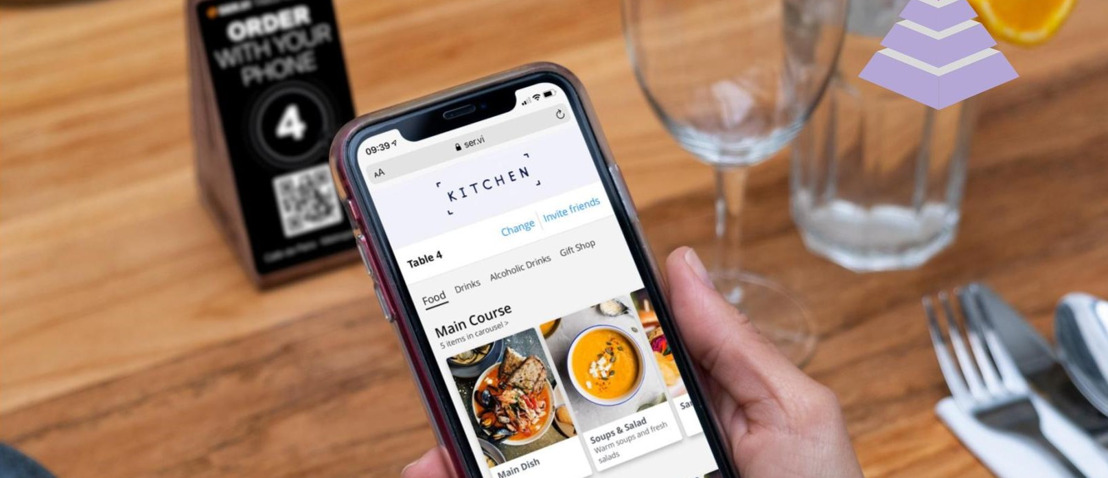 CCV becomes preferred partner of ordering app Ser.vi in Benelux
'Need for accessible payment processor to boost the flow in restaurants and make it even safer, especially in COVID times'
Arnhem/Ieper, 3 May 2021 – Payment facilitator CCV and the Dutch ordering app for the hospitality industry Ser.vi are joining forces. Ser.vi allows customers to easily place orders themselves at catering businesses. Thanks to the cooperation with CCV, customers will now be able to also pay for their orders in the online app. 'Through this cooperation, we are making restaurant visits smoother and safer, both for visitors and owners of a catering business.' Bar Italia in Amsterdam is one of the first restaurants where the Ser.vi payment method can be used.
​
Ser.vi optimises the ordering process in restaurants. Customers no longer have to wait to order and, thanks to the cooperation with CCV, they can pay immediately after they have finished eating. Simply scan the QR code on your table with your smartphone to place your order on the online Ser.vi platform. No need to download an app.
​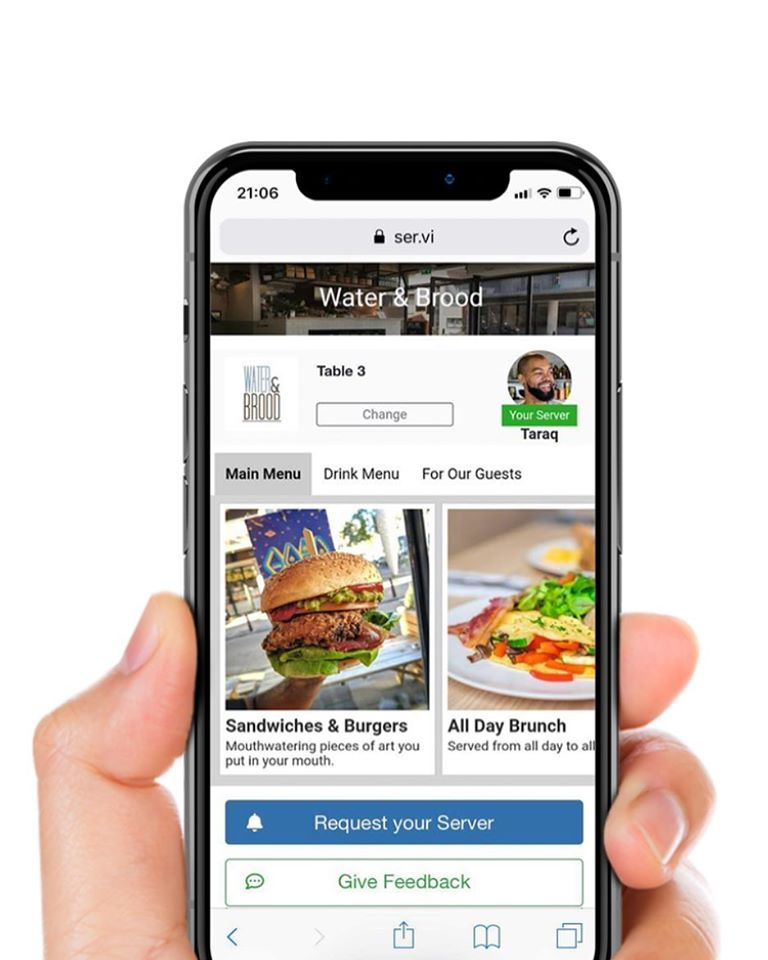 Preferred partner Benelux
CCV will be Ser.vi's preferred partner in the Benelux, Germany and France.
'By working together with CCV, we can offer the best possible payment experience to both restaurant customers and business owners. CCV will allow us to grow rapidly throughout the Benelux', says George Grigore, founder and CTO of Ser.vi.
'This means that we make sure that customers pay the catering business in the online app.' That is how Tim Grunenberg (International Key Account Manager E-commerce at CCV) summarises the cooperation. 'After ordering, customers pay in the app. CCV supplies the digital payment terminal that links the Ser.vi platform and the customer's payment instruments, just like in a physical or online shop. We then pay the manager's income neatly into his account.' Payments in the Ser.vi-app can be made using a credit card or iDEAL (only in the Netherlands).
'This cooperation fully embodies what CCV stands for', adds Grunenberg. 'We believe it is essential to create innovative solutions that make the lives of business owners easier.'
One of the first users: Bar Italia
A smooth service flow is becoming increasingly important for catering businesses.
'Ser.vi is a huge support for our service. When the QR codes are on the table, our guests can place an order and pay for it on the spot. All you really need is one employee to serve the orders. No more mistakes in orders, and guests will be more satisfied', says Jan Willem van der Kuip, owner of Bar Italia in Rokin street in Amsterdam.
The costs for Ser.vi for business owners and managers are included in the e-commerce service fees.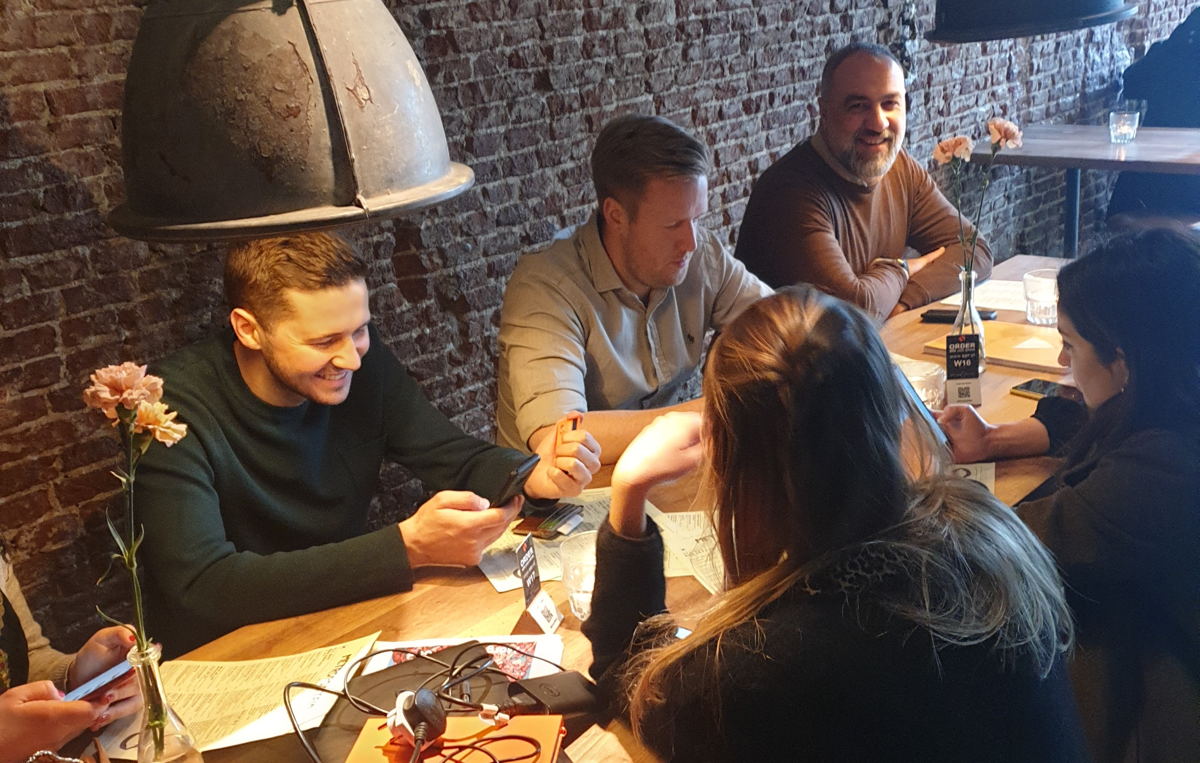 Countless possibilities
Ser.vi uses CCV's API to connect the payment module to its platform. Confidential data is exchanged between Ser.vi and CCV on the basis of tokenization.
In addition to the basic functionalities, the platform offers numerous useful options and services. This enables restaurant owners to offer a personalised selection based on different types of service and products: on the terrace, at the bar, take-out, delivery. Other important functions include happy hour-promotions, easily adding daily specials or soup of the day.
More info or interviews with people involved is possible on simple request
Bram Boriau Talking Birds

​About Ser.vi
Ser.vi Worldwide LLC provides mobile ordering and payment platform that transforms retail and hospitality guest experiences into digital experiences. Ser.vi founders are Michelin Star chefs and Fortune 500 Company product engineers. Ser.vi brings real-world hospitality experience and world-class user experience to make mobile ordering easy and accessible to all. Available in the US, Latin America, Europe, Middle East and Asia.